Innovate. Share. Simplify.
To keep up in today's high-tech marketplace, a web presence is essential to the success of your business. Your web site reflects not only what you do, but who you are. ProGravix is the perfect company to create your web identity. With over 20 years of design experience, we have the knowledge to build an informative, easy-to-use web site with a creative edge. Whatever the need, whether it be a simple 5 page site, or a site with over 1000 pages, there is no job too big or too small for us to handle.


The internet is a
competitive marketplace
If you want to be a big player, you can't afford to get left behind. If your web site doesn't change with the times, your message will be lost, your traffic will dwindle, and your business will suffer.
Our experienced team of designers and developers will offer you suggestions on how to better serve your customers through targeted web site services. Contact us today to find out how we can help keep your business at the top!


Hosting
While ProGravix does not directly host websites, we are part of an affiliate program with PowWeb. We utilize their services for all our hosting needs. In fact, this very site is hosted on one of their servers.
PowWeb is one of the most trusted, reputable Web hosting companies on the internet. Their service combines reliability, speed, community, and superior customer service. They offer the best price to service ratio on the planet!
We are proud to be affiliated with PowWeb, and hope that you will find their services exceptional as well.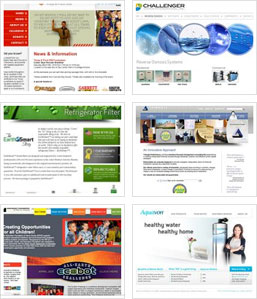 See more samples on our Facebook page.